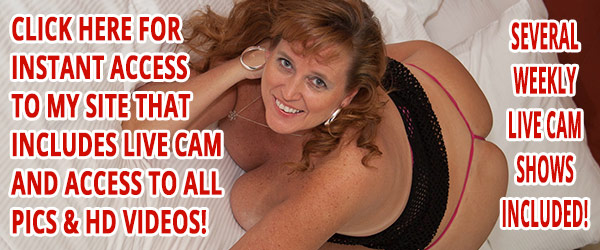 Nothing Like Homemade Porn! Blowjob Video with Facial!
Back in the 90's when I started my site it was because hubby started surfing homemade porn when he was traveling and sleeping in hotel rooms all the time. Well eventually he came home from one of his trips and showed me online porn. Well I got into online porn and the thing I liked was it was just couples making porn in their own homes with their amateur equipment!
Well this video is a throwback to those times. Hubby and I shot this on our little Flip Video camera and it is in HD but it's as homemade as homemade can get. I started out on my knees sucking his cock and then the light bulb blew out and we moved to the bed. Hubby is holding the camera and it's a little shaky at times especially right before he cums and shoots a big load all over my face LOL! But you get to see it all in this episode of homemade porn just like the old days. We just shot this last night but it is a throwback to the early online porn days of just couples having fun online! CLICK HERE and watch me get taked just for you! GET ALL MY PICTURES AND VIDEOS!