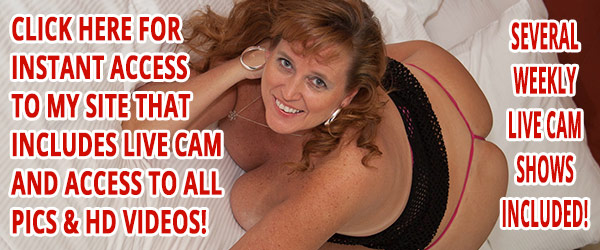 Remembering Dreamnet.com – Curvy Moms
Recently I have been going down memory lane and remembering the old Dreamnet.com days. That was such a fun time and the beginning of nudity online. We had a fantastic community of women that all worked together to make getting online naked a super fun and community experience. Unfortunately, with the fracturing of Internet cause by social media and people all moving off into their own corners of the online world keeping that community together was just too tough to maintain and it all had to be closed down. The other bad thing about modern internet is the trolls. The trolls caused many of the online housewives to close their sites because idiots would out them to their hometowns. But myself, I have stayed, and nobody has been able to chase me offline.
This is the first of a start of new series on my website in which I will share some very old picture sets from the early days of DawnMariesDream.com and Dreamnet.com. In this set Dreamnet Nikki came to visit for a week in April of 2002. She was from the south eastern USA and it was first time in the desert. We did this fun picture set in my bathroom that had a wonderful view of the open desert. Enjoy our curves because we are both definitely curvy moms and we get naked showing off every inch of naked bodies together! CLICK HERE FOR ALL MY PICTURES AND VIDEOS!